I love shooting people.
Specifically, I love shooting my friends with Nerf guns. Not the least of all, this includes my wife.
The other day, she'd texted me and said she'd had a rough day at work, so I decided to do something special for her when she got home. Most husbands would draw a hot bath, buy flowers, and cook dinner that night, but our relationship is different–I daresay it's more fun.
So I whipped up a Nerf-based adventure for her.
You'll catch most of this if you watch the 2.5-minute Basement Blast (hashtag it! #basementblast) video below, but I've created this post to share how I did some of what I did on the back end so you can reuse some of it with your spouse (or kids, or whoever) if you so choose.
The actual Basement Blast video is the last one on this page. The first two videos are the two videos I mention in the Basement Blast video. I wanted to create a story world for the Nerf adventure, so I wrote out instructions and details in two letters that I left for her, and then I filmed those goofy videos. Here's how it went down:
I started by leaving two Nerf guns, an envelope, and her iPad (which I'd used to film the videos) on our bed. The envelope instructed her to open it first, and she found this letter: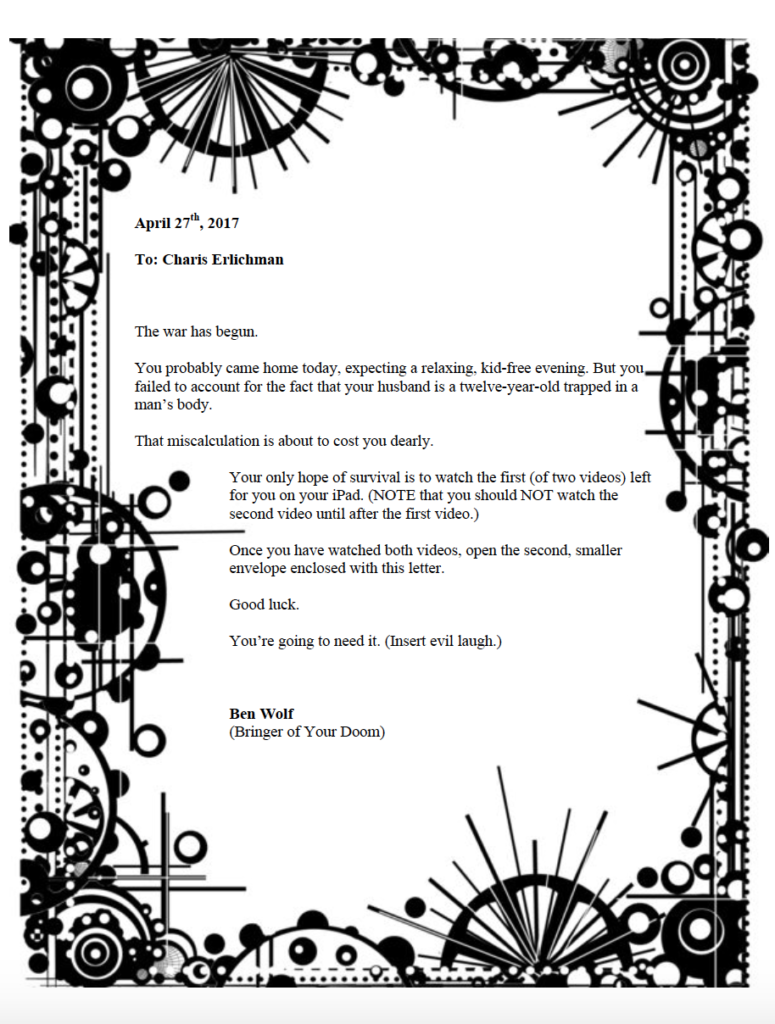 Then she watched these two videos in the order they're placed within this blog post:
Following that lunacy, she opened the second letter: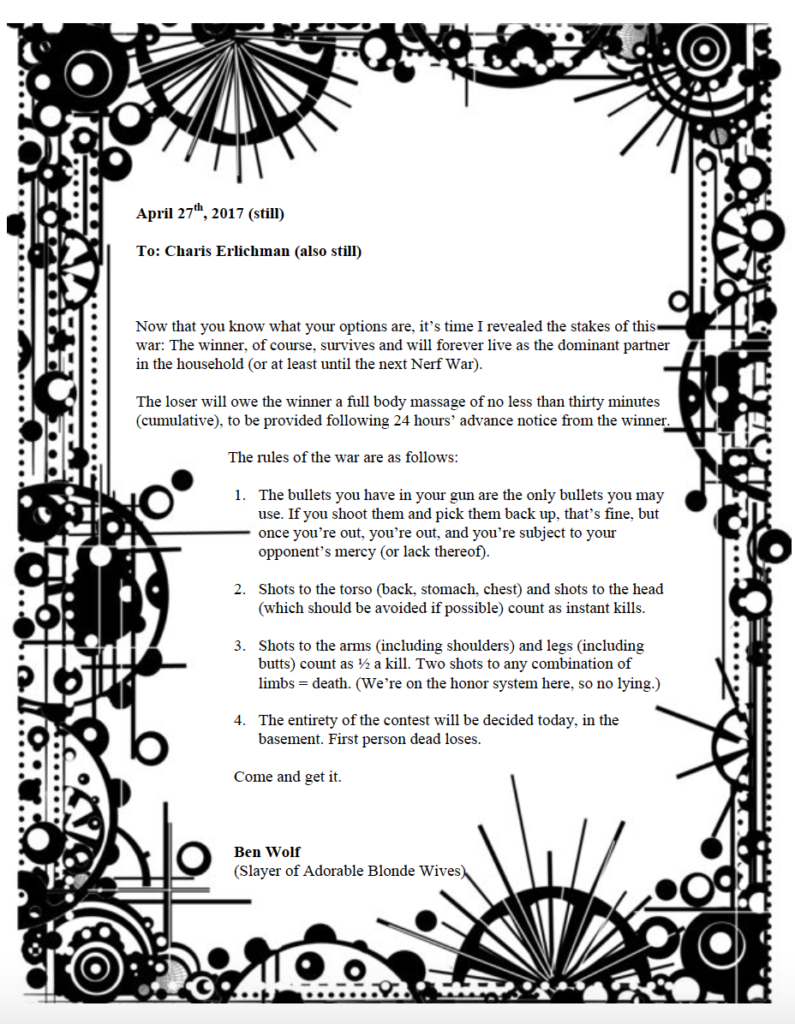 Then we went into action. You can see the rest of what happened here: https://youtu.be/lUyqjap1PcY
If you create your own Basement Blast vids, feel free to post them in the comments. Or, if you have any questions about how I did this, or why, or… anything else, I guess… post those in the comments, too.