What if a vampire got saved?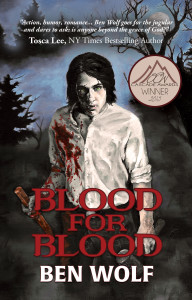 Raven Worth has been a vampire for nearly 100 years. One night while on the hunt, he visits a tent revival looking for stragglers on the edge of the crowd. He soon finds himself drawn into the message by the evangelist's bold proclamations and his daughter Calandra's beautiful singing voice. Not long after, Raven gives his life to Jesus Christ for the first time.
After Raven saves the evangelist's family from what could have been a terrible accident, they invite him to join their family as a permanent member. Raven is grateful for their support as he struggles to comprehend the changes God is doing in his life.
As time passes, Raven overcomes several vampire taboos—he is baptized and crosses a flowing body of water, his aversion to garlic and holy items begins to subside, and he can even see his reflection in the mirror, something he hasn't experienced in decades.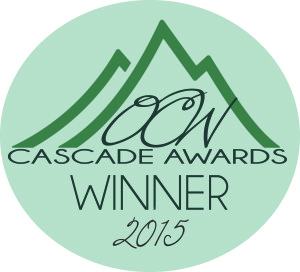 But when Calandra is attacked by a group of bandits, a chain reaction of terrible happenings tests Raven's new faith and shakes his resolve.
Will Raven risk his life to save Calandra's, and thus truly learn what it means to sacrifice himself as Christ did for him? Or will he revert back to his old ways and rely on his vampiric strength to overcome a new, horrifying force of evil?
Get your ebook copy of Blood for Blood FREE by signing up for my mailing list!
Praise for Ben Wolf and Blood for Blood
"In his debut novel, Wolf boldly enters the realm of speculative Christian fiction, contending that even soulless vampires can be restored… Wolf's intriguing story of redemption deftly proposes that no one is without hope, even those regarded as unredeemable." – Publishers Weekly
"Action, humor, romance… Ben Wolf goes for the jugular and dares to ask: is anyone beyond the grace of God?" – Tosca Lee, NYT Bestselling Author
"Author Ben Wolf has a real winner in Blood for Blood. Solid writing, believable characters, fluid pacing, and a premise that exemplifies Christian speculative fiction: Could a vampire be saved? I loved the boldness, the nonstop tension, and the well-timed twists. I highly recommend this book." – Kerry Nietz, author of Amish Vampires in Space
"I have said before and I'll say again that Ben and those like him are the future of Christian publishing." – Jeff Gerke, author of multiple Writers Digest books
"From the moment I met Ben four years ago I've loved his passion for stories, for people, and for stretching the envelope of what can be done in the world of publishing. It's been a kick to watch him grow as a person and as an author." – Bestselling author James L. Rubart
"Six years ago, I brainstormed a book about the conflicts vampires face when they become Christians. Ben stole (Okay—I gave him my permission) the idea and wrote an action-adventure thriller that's worthy of my being robbed. Beneath the surface, the book illustrates a believer's sanctification. On the pages, Ben twists the plot and winds it up with so much tension—don't be surprised if your book snaps when you read the last fifty pages!" – Matt Sheehy, author and victim of intellectual property theft
Get your ebook copy of Blood for Blood FREE by signing up for my mailing list!