Want to skip the spiel?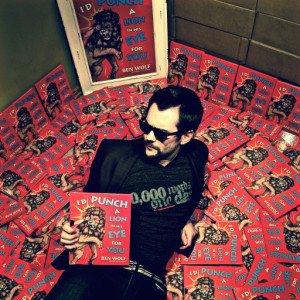 Get your print copy of IPAL today!
I've got 1,000+ books ready to land in happy homes, and now you can buy them securely through PayPal.
1 for $14.95
2 for $24.95
3 for $34.95*
Want a bulk order?** Email me  at 1BenWolf@gmail.com and we'll work it out!
*Prices do not include $2.95 shipping charge.
**Formal distribution channels are forthcoming.
Want a digital copy instead? Click here to buy it from Amazon.
The Message
I fundamentally believe that kids need to know how much their parents love them.
My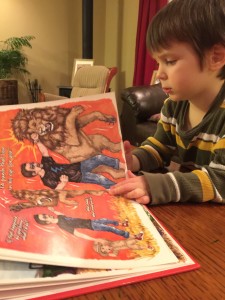 name is Ben Wolf, and I have a son. His name is Liam, and he's one of my two favorite people in the world. (The other is my daughter Violet.)
A lot of little boys have daddies who want them to know how loved they are, and that's the exact message I wanted to convey to my son: daddy loves you no matter what. What little boy doesn't need to know that? What loving parent, whether they're around all the time or not, doesn't want to convey that love?
Since I love my son so much, I decided to use my talents and skills to create something unique and special to remind him of how much I love him, something he can always have with him, even when I can't be around.
The Idea
The idea to create a children's book for Liam came to mind one day, and within minutes I had fleshed out the plot for I'd Punch a Lion in His Eye for You (IPAL). (Side note: I'm developing a great story for my daughter Violet as well.)
It took me another 6 months or so, but I managed to wrangle enough extra funds from my day job as a freelance editor to hire a phenomenal artist and a dynamite designer to help me bring this book to life.
The Result
The results have been nothing short of fantastic. The unbelievably talented Ben Powell took my concept and brought it to life with his pencils and markers in ways I never could have imagined. Liam adores this book, and so will the little ones in your life.
A lot of parents want to express their love for their kids whether they're around all the time or not. This book shares the message of that love in a fun, adventurous way.
Email me at 1BenWolf@gmail.com for bulk orders.
For more info about Splickety Publishing Group and our fantastic flash fiction magazines, check out www.splicketypubgroup.com.