Vampirism is diametrically opposed to everything God calls good in his Word. But in light of this distinct separation, how would a vampire who got saved navigate the vast chasm between his old existence and his newfound faith? Read on to find out my thoughts on the matter and to get a glimpse at some of the questions I considered when writing my debut novel, Blood for Blood.
You might be a vampire if…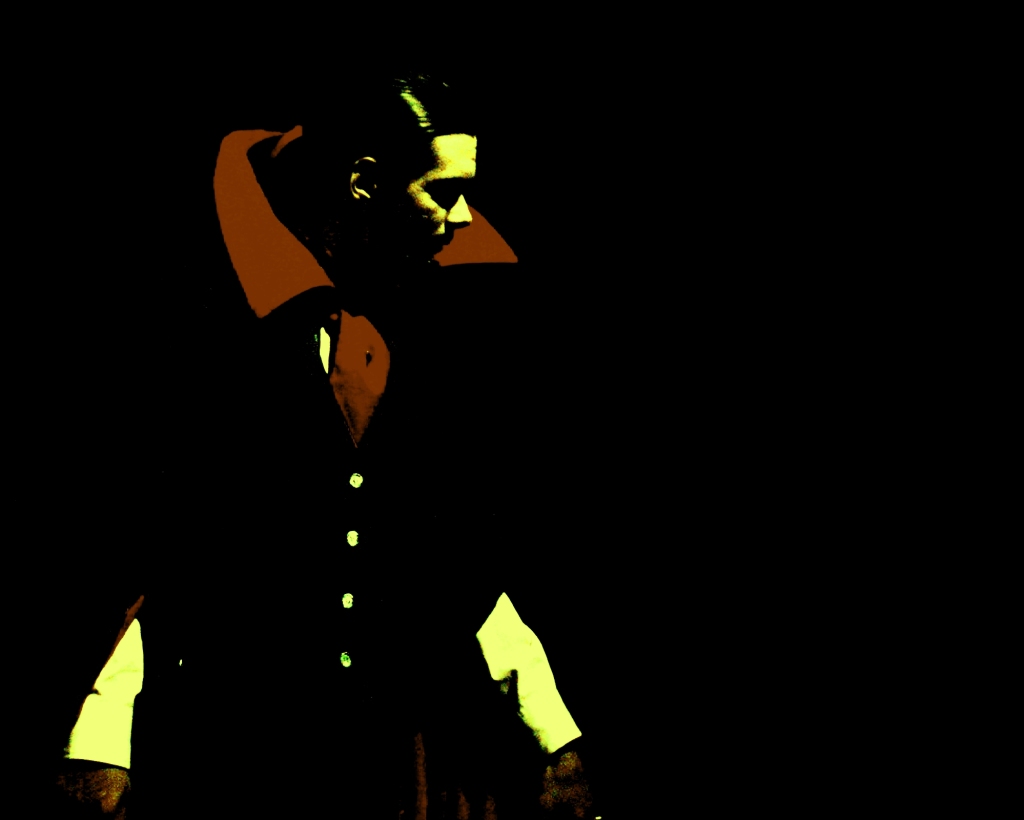 …you crave (and drink) the blood of the living?
Hunger drove Raven Worth to the big tent revival that night, but it wasn't what made him stay. Usually in such a public gathering he'd have lurked just beyond the edge of the crowd to scan the fringes for stragglers. In other settings he'd often harvest the ones who looked the most destitute or lonely. He could relate to them. He knew their pain.
But not that night. The crowd seemed devoid of the transients and homeless nobodies Raven preferred. Everyone beamed with happiness—they enjoyed the service, the evangelist's booming voice, and even each other in a form of unity Raven hadn't seen since before he turned. Then again, that was almost a hundred years ago. Sometimes it felt more like a thousand.
A few children wandered along the crowd's outer ring, not engaged by the service in the least. One of them, a small girl with hair so blonde that it seemed to glow under the moonlight, sat alone on the ground and played with a rag doll. Raven couldn't help but stare at her.
Who would leave such a beautiful child unattended? Raven clenched his fists. Didn't her parents know what kinds of horrors roamed the night in search of weak, vulnerable prey exactly like her? Perhaps she was an orphan, with no one to look out for her wellbeing.
A rumble in Raven's stomach and a brief spell of lightheadedness reminded him of why he'd come tonight. He shook off the weakness and resigned himself to his task.
To feed.
– Excerpted from Chapter 1 of Blood for Blood, by Ben Wolf
The primary indication of vampirism across time and literature is vampires' profound need to drink blood. All true vampire lore involves the drinking of blood as a central feature of their identity.
This manifests itself in a multitude of ways but is most typically done at night via a bite on the neck, probably to the exterior jugular vein (https://education.yahoo.com/reference/gray/illustrations/figure?id=558). Lots of predators kill with bites to the neck. Just watch the National Geographic channel sometime, or do a Google search for "predatory animals biting throats."
What you may not know is that drinking blood was something specifically spoken against in the Old Testament. Take Leviticus 17:14 (ESV), for example:
For the life of every creature is its blood: its blood is its life. Therefore I have said to the people of Israel, You shall not eat the blood of any creature, for the life of every creature is its blood. Whoever eats it shall be cut off.
There's also the first plague in Ancient Egypt (which preceded the above Levitical order) detailed in Exodus:
Moses and Aaron did just as the Lord had commanded. He raised his staff in the presence of Pharaoh and his officials and struck the water of the Nile, and all the water was changed into blood. The fish in the Nile died, and the river smelled so bad that the Egyptians could not drink its water. Blood was everywhere in Egypt. (Exodus 7:20-21 NIV)
And, of course, as the biblical narrative develops we find ritual animal sacrifices. Eventually Jesus shows up and dies on the cross, and his sacrifice comes through his blood. In fact, one of the most controversial things he says on the subject is during the last supper (John 6:53-56, ESV):
So Jesus said to them, "Truly, truly, I say to you, unless you eat the flesh of the Son of Man and drink his blood, you have no life in you. Whoever feeds on my flesh and drinks my blood has eternal life, and I will raise him up on the last day. For my flesh is true food, and my blood is true drink. Whoever feeds on my flesh and drinks my blood abides in me, and I in him."
The Bible is big on blood. Vampirism is too, but it's a perverted version of what's happening in the Bible. Whereas Jesus provided the once-and-for-all blood sacrifice of a Savior to remove mankind's sins, vampires harvest blood from their victims, often at the cost of their lives, to perpetuate their unnatural existence.
My novel Blood for Blood addresses this issue head-on throughout the course of the story by addressing the following questions: what if a vampire got saved? What would that look like? And, most importantly, can the blood of Jesus replace a vampire's need for physical blood?
What do you think? How would you envision this playing out, if at all? Can a vampire be saved?
Click the cover below to get your copy of Blood for Blood today.